Over 20 great sport fishing species to catch you may want to plan more than one trip!
Fishing Season
Use the chart to determine the best time to plan your sport fishing adventure, with over 20 varieties of fish this might be the hardest decision you'll make!
Many of our visitors come for the Halibut fishing which is in peak from May through September. Halibut are world renowned for their sheer size and fight.
We offer many different options for sport fisherman - including fresh water river fishing. Our experienced guides can take you to one of many freshwater streams in the area.
The best fishing trip I have taken by far! - Josh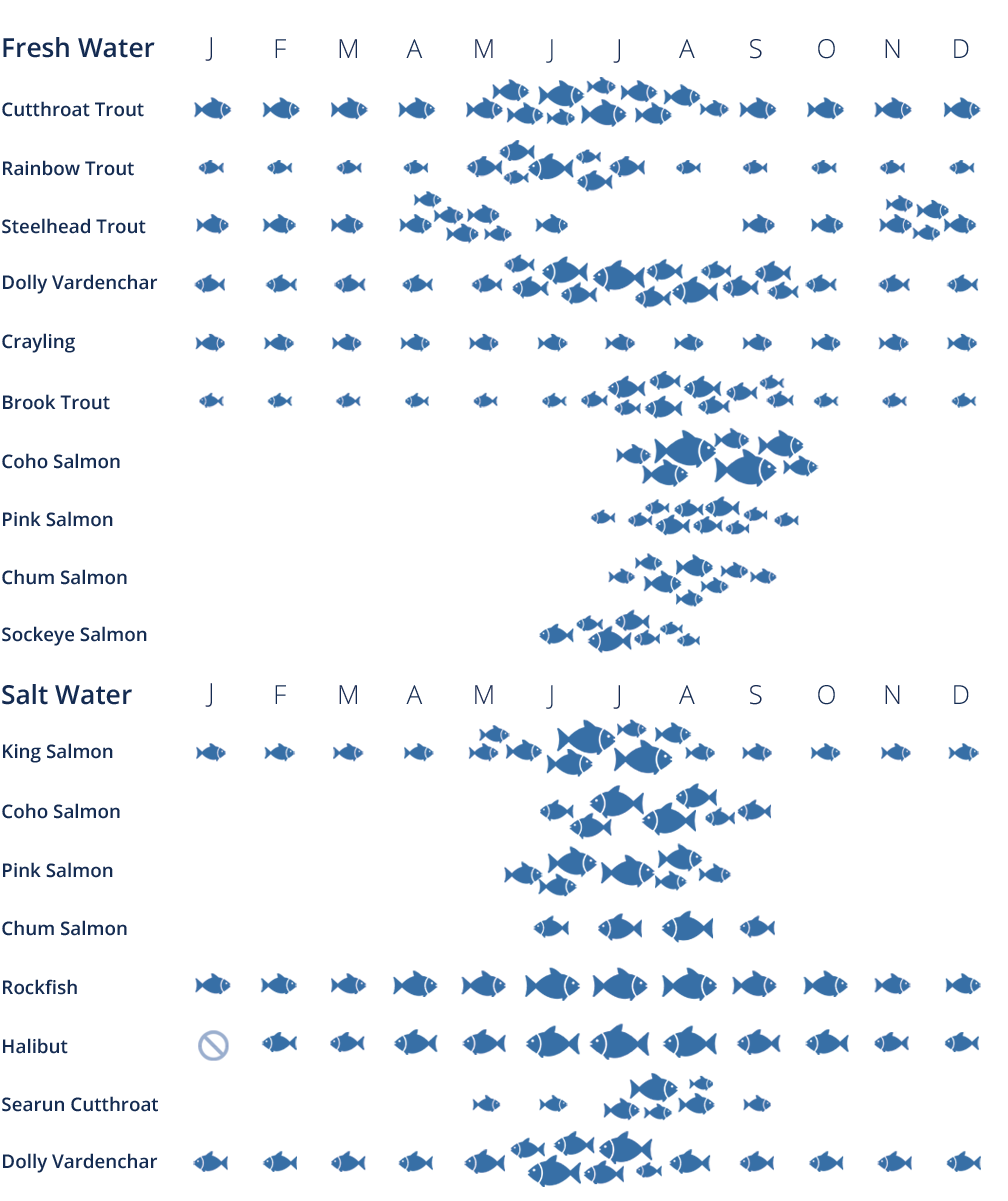 Meet Captain Steve Petty
Majestic Expeditions is pleased to announce the arrival of Captain Steve Petty. Steve was born in Monterey Bay area and quickly grew gills behind his ears as he found himself on the water fishing at every given moment. As a young man in 1991, he moved to the Olympic Peninsula where he established a reputation as a professional guide. In 2003 and with his reputation in hand, he began to guide freshwater fishing in the Bristol Bay water shed.
In 2006 Steve relocated to Gustavus where he put his 100 ton Captain License to use sport fishing and commercial fishing. His local knowledge as a fisherman, trapper, and avid hunter has proven to be indispensable. We consider ourselves fortunate to have Captain Steve Petty on our team as he applies his plethora of knowledge and skills ensuring unforgettable and successful fishing trips this year!